About Roof Maxx of East Lansing, MI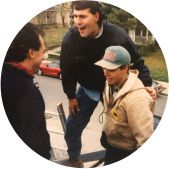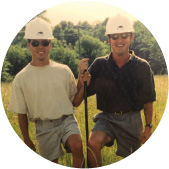 Where does this affordable roofing in East Lansing, MI, come from?
It all began with traditional roofing.
We got our start the old fashioned way, by repairing and replacing roofs. Roof Maxx was founded by brothers Mike and Todd Feazel, who spent 30 years building a large roofing business before realizing that something needed to change. Roofs weren't lasting as long as they did in 1988 when the Feazel brothers started out. Why was that? There had to be a reason.
It came down to how shingles are manufactured. Essentially, they're made with less asphalt than they used to be, and the oils that keep shingles flexible and effective at protecting our homes and businesses started drying out more quickly. Affordable roofing in East Lansing, MI, was never going to be a reality if people had to replace their roofs too often. It costs way too much, and the Feazels wanted to save people money.
My brother and I could see the staggering number of roofs at risk across the country and wanted to do something about it. Now, through Roof Maxx, we're looking out for asphalt roofs, the people under them, their hard-earned money and the planet.

Mike Feazel
CEO, Roof Maxx
Revolutionizing affordable roofing in East Lansing, MI
Wasn't there a better way? In 2013, when the Feazel brothers sold their roofing company, they decided to focus on sustainable roof rejuvenation methods. What if it was possible to revive dry shingles? What if we could restore the missing oils, giving them back their flexibility and ability to repel the elements? That would change everything.
And that's precisely what Roof Maxx brings to you today, and we're able to do it at a fraction of the cost of a roof replacement. Each roof restoration treatment adds five years to the life of your roof, and you can receive three treatments total. That's 15 more years of keeping your shingles out of landfills. Contact us for our affordable roofing services in East Lansing, and to learn how we can restore your roof and save you thousands.
Connect with Roof Maxx of East Lansing, MI
Roof Maxx is your affordable roofing provider in East Lansing, MI.
Five Year Transferable Warranty
With our five-year, transferable warranty, you'll enjoy the peace of mind that your roof and entire home are protected.