Roof Maxx Dealers in Maryland
Roof Maxx Roofing Repair Companies in Maryland
Roof Repair in Maryland
If you've lived in Maryland for some time, you know what it's like to experience four seasons in two days, or a blizzard one weekend and sunny days the next. But that's a problem for your roof. Why? Asphalt roof shingles get their flexibility from petroleum-based oil, which dries out over time. That makes older roof shingles brittle. They can crack and break under the stress of Maryland's sudden temperature changes, along with the action of rain, snow, and hail.
If your roof shingles have any visible or hidden damage, they can let rainwater into your attic or into the structure of your roof. Brittle shingles can also crack from the impact of hail—and some of our hailstones lately have been a few inches in diameter and covered in spikes. It's very important to inspect your shingles to see if there's damage that needs to be taken care of. If your roof is showing signs of aging, Roof Maxx can help.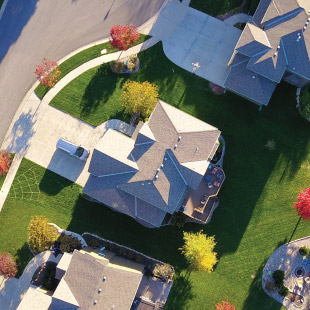 Roof Maxx Roof Restoration in Maryland
Roof repair in Maryland is getting more expensive. It's around $300 per 100 square feet to get asphalt shingles replaced, and that doesn't include the labor of getting rid of old shingles. Residents can easily spend between $5,000 and $10,000 per roof.
Luckily, Roof Maxx can provide roof rejuvenation in Maryland for as low as 10-20% of that price! Our plant-based treatment puts oil back into the base of your shingles, making them flexible again. It will help your shingles withstand blizzards, hot days, and wind much better. We guarantee results for five years per treatment. After that, you can get two additional treatments, for up to 15 total years of extended shingle life!
To schedule an appointment for Roof Maxx's roof rejuvenation in Maryland, contact your local Roof Maxx dealer today. We serve residences, businesses, and residential associations.
Five Year Transferable Warranty
With our five-year, transferable warranty, you'll enjoy the peace of mind that your roof and entire home are protected.