About Roof Maxx of Florence, KY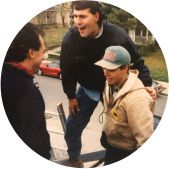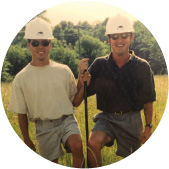 Affordable roofing in Florence, KY: The story of Roof Maxx
We know about roofing.
Brothers Mike and Todd Feazel started their roofing company in 1988. They worked in the roofing industry for the next 25 years, building their company into one of the most successful in the nation. As their company grew, the two learned a great deal about roofing and noticed a change in the quality of asphalt shingles.
Mike and Todd observed how changes in the oil refinement process led to greater prices for asphalt shingles. They also saw how manufacturers combated the issue: by including less asphalt in shingles. As a result, roofs weren't lasting as long as they used to and quality affordable roofing in areas like Florence, KY and elsewhere became more difficult to find.
My brother and I could see the staggering number of roofs at risk across the country and wanted to do something about it. Now, through Roof Maxx, we're looking out for asphalt roofs, the people under them, their hard-earned money and the planet.

Mike Feazel
CEO, Roof Maxx
We make affordable roofing in Florence, KY accessible.
As you might have guessed, Mike and Todd Feazel are the founders of Roof Maxx. They sold their roofing company in 2013 and focused their attention on finding a sustainable solution to aging roofs. Eventually, they discovered new advancements from Battelle Laboratories that enabled them to create Roof Maxx's roof rejuvenation treatment.
Today, one application of Roof Maxx can add up to five years of life to your roof. Our treatment saturates dry asphalt shingles with 100% natural, plant-based oils that restore their flexibility and durability, all at a fraction of the cost of a total roof replacement. You can save thousands, preserve your roof, and make a difference for the environment by keeping your shingles out of landfills. Our local Roof Maxx is run by Dave Ratliff, who is dedicated to finding ways to help people feel respected, safe, and save money. If you're in need of some affordable roofing options in Florence, KY, contact us today for a free estimate.
Connect with Roof Maxx roofers in Florence, KY
Roof Maxx is your affordable roofing resource in Florence, KY.