Roof Maxx Dealers in Kentucky
Roof Maxx Roofing Repair Companies in Kentucky
Looking for a roofing company in Kentucky?
If you don't like the weather in Kentucky, just wait. You might be wearing shorts today but need a snowsuit tomorrow. Plus, we're in tornado country. Our combination of extreme temperature changes, rain, and snow in Kentucky dries out the oil in asphalt roof shingles pretty quickly. Losing their oil makes shingles brittle and less flexible, and our high winds can crack and break them. Hail can also wear away the granules on top of shingles, exposing the asphalt base to rain and snow.
Old, dried-out shingles become less waterproof. They also can't hold their top gravel coating as well, which could wash down your gutters during storms. Kentuckians need to check their roof shingles after every rain to see if any have been damaged. Dry shingles can curl up or crack, letting water under them and into the structure of your house, which is why roof repair in Kentucky is so common.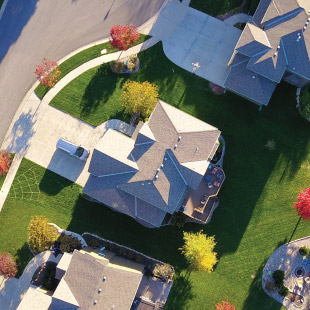 Roof Maxx roof rejuvenation in Kentucky
Roof Maxx's product replaces the lost oil in dry roof shingles with a natural, food-grade, plant-based oil that is safe for your family and the environment. A Roof Maxx roof rejuvenation in Kentucky will restore your shingles to a like-new condition and extend their life up to 5 years per treatment. Plus, you could get two more treatments for up to 15 years of added roof life!
If you were to completely replace your shingles in Kentucky, it could cost around $200–$300 per 100 square feet and $30 per hour for labor. It might run you $5,000 to $10,000! If you don't have the cash ready, contact Roof Maxx. We can revive your shingles for 10–20% of the cost of replacing them. Plus, you'll get a five-year transferable warranty to cover any loss of flexibility that might happen.
Your local Kentucky Roof Maxx dealer can inspect your roof, and apply Roof Maxx on your house, residential complex, or business. Your dealer is committed to roof rejuvenation in Kentucky that will save you money! Contact your local Roof Maxx dealer today.
Five Year Transferable Warranty
With our five-year, transferable warranty, you'll enjoy the peace of mind that your roof and entire home are protected.