Roof Maxx Dealers in Iowa
Roof Maxx Roofing Repair Companies in Iowa
Roof Maxx is the roofing company in Iowa that will save you thousands.
Iowa may be known to have hot and humid summers, but it also has cold winters with temperatures well below freezing. Weather patterns in Iowa include thunderstorms, hailstorms, and even occasional tornadoes. Strong winds and tornadoes can cause obvious damage to your roof, but what most people don't realize is that hailstorms can damage your roof without you even realizing it. Homeowners in Iowa often have to resort to expensive roof repairs, even replacements.
The amount of damage hail can do to your home is shocking. Unfortunately, there is no way to tell if your roof has hail damage while standing on the ground. You will need to perform a close-up inspection of the roof shingles in order to assess the damage. Hail damages your asphalt roof shingles by accelerating their aging and by chipping away at the granules of the shingles that protect your roof. Fortunately, instead of having to replace your roof altogether, Roof Maxx provides you the option of roof rejuvenation in Iowa.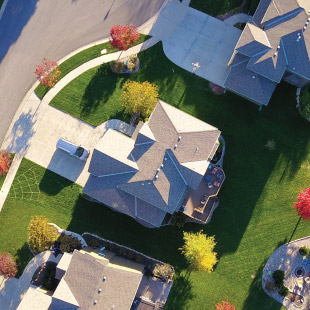 Roof Maxx roof rejuvenation in Iowa.
Getting your roof repaired after storm damage can be expensive. Roof repairs and replacements can cost you thousands of dollars. However, Roof Maxx can save you money by restoring the life of your roof's current asphalt shingles. Roof Maxx is a scientifically formulated and environmentally friendly treatment that uses all-natural oil to prolong the life of your shingles. The all-natural oil in the treatment penetrates the shingles after they become brittle and restores the roof's flexibility adding up to 5 years of life to your roof per treatment.
When you need roof rejuvenation in Iowa, contact your local Roof Maxx dealer today. Our treatments can be repeated every five years, for three treatments in all, adding up to 15 years to the life of your current asphalt shingles. Each treatment even comes with a five-year warranty that is transferable. With Roof Maxx, you'll have peace of mind that your home is protected.
Five Year Transferable Warranty
With our five-year, transferable warranty, you'll enjoy the peace of mind that your roof and entire home are protected.