About Roof Maxx of Round Lake Beach, IL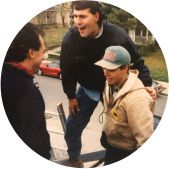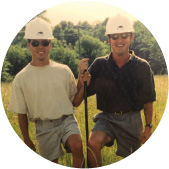 The beginning of affordable roofing in Round Lake Beach, IL.
How we took on the roofing industry.
Before Roof Maxx was created, founders Mike and Todd Feazel concentrated on growing their own roofing company as brothers and partners. Over the next 25 years, their company gained nationwide success. It wasn't until the cost of asphalt suddenly skyrocketed that our founders turned their attention to providing sustainable, affordable roofing for cities like Round Lake Beach, IL.
Due to the increased cost of asphalt, manufacturers started including less in shingles during production, which resulted in less of the oil needed for expansion and contraction. As a result, shingles were failing before they reached ten years of age, forcing home and business owners to spend upwards of $10,000 on roof replacement. Fortunately, Roof Maxx was created shortly after this.
My brother and I could see the staggering number of roofs at risk across the country and wanted to do something about it. Now, through Roof Maxx, we're looking out for asphalt roofs, the people under them, their hard-earned money and the planet.

Mike Feazel
CEO, Roof Maxx
Today, we're saving you thousands on roof rejuvenation.
Our founders partnered with the incredible team at Battelle Laboratories to create Roof Maxx, a roof rejuvenation product that replenishes the lost oil in shingles and restores flexibility. As a result, shingles have five years added to their lifespan and up to fifteen with regular treatments. With Roof Maxx, your shingles are better prepared to withstand common weather conditions in Round Lake Beach such as fluctuating temperatures, rain, heavy snowfall, and humidity.
Roof Maxx is proud to be the most affordable roofing company in Round Lake Beach, IL. Our services cost a fraction of roof replacement, which means you can save thousands with roof rejuvenation. Plus, by extending the lifespan of your roof, the need for expensive and time-consuming roof replacement is postponed. Contact Roof Maxx today to schedule a free estimate.
Contact Roof Maxx of Round Lake Beach, IL.
Roof Maxx is your trusted roofing company of Round Lake Beach, IL.