About Roof Maxx of Arlington Heights, IL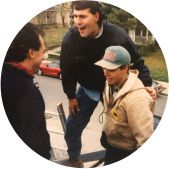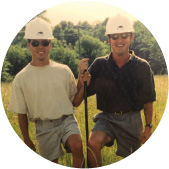 How Roof Maxx is providing affordable roofing in Arlington Heights, IL. 
A focus on sustainable, affordable roofing.
Before Roof Maxx was created, our founders, brothers Mike and Todd Feazel, were focused on growing and operating their own roofing company. Over the course of working 25 years, the brothers became experts in the roofing industry and witnessed several industry changes. Recent changes in the way asphalt shingles are manufactured is what turned their attention to sustainable roofing.
When the cost of asphalt significantly increased, manufacturers started including less asphalt in shingles, reducing their lifespan simultaneously. Now, shingles are drying out and failing faster than ever and costing homeowners thousands of dollars in roof replacement. Affordable roofing in places like Arlington Heights, IL, was scarce. Fortunately, shortly after this, Roof Maxx was created.
My brother and I could see the staggering number of roofs at risk across the country and wanted to do something about it. Now, through Roof Maxx, we're looking out for asphalt roofs, the people under them, their hard-earned money and the planet.

Mike Feazel
CEO, Roof Maxx
Bringing Roof Maxx to Arlington Heights, IL.
Utilizing new technology, the brothers created a roof rejuvenation formula that restores shingles to like-new condition. This is accomplished by applying natural plant-based oils directly onto shingles to replenish the lost oils needed for expansion and contraction. A single application of Roof Maxx reverses the aging process and adds 5 years of life to shingles, and up to 15 total years with regular treatments.
Today, we're proud to have local Roof Maxx dealer, Dan Nocchi, on our team. Together, we're providing affordable roofing in Arlington Heights, IL, and doing our part to protect the planet. Not to mention, we're also saving customers thousands of dollars on roof replacement. Get a free quote today and learn more about our services.
Contact a Roof Maxx dealer in Arlington Heights, IL.
Roof Maxx is your number one choice for affordable, sustainable roofing.