ROOF MAXX OF
Lewiston, ID
Roof Maxx a safe, easy, proven and affordable alternative to a complicated, expensive and life-disrupting asphalt roof replacement.
AS SEEN ON: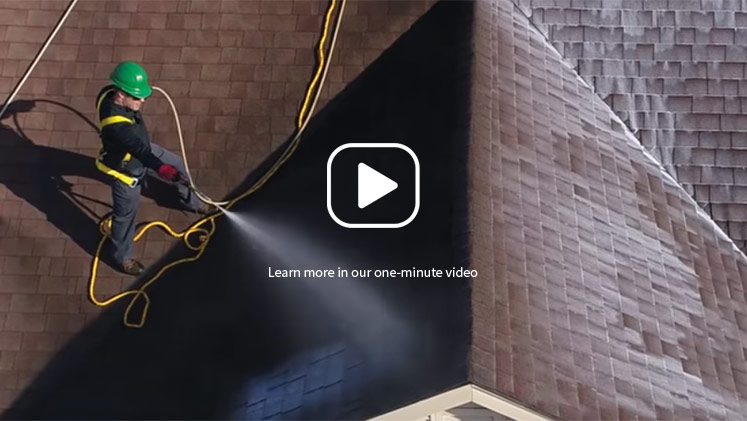 Save money with the Roof Maxx roofing company of Lewiston, ID.
These days asphalt shingles dry out and fail faster because they don't have the asphalt content they once did. By using more fillers to cut costs, shingles contain less natural oils and dry out more quickly. Reduced oil means reduced flexibility, which translates into less protection for your roof. Thanks to our roofing company in Lewiston, ID, Roof Maxx roof rejuvenation treatment can add five years of life to your asphalt roof for just 20% of the cost to replace it.
Add years of life to your existing roof with Roof Maxx.
As your roofing company in Lewiston, ID, we understand the impact of the varying temperatures of our region. The fluctuations of summer heat and winter cold and snow can take their toll, and even the temperatures in a single day make your shingles contract and expand. As the natural oils are depleted, this flexibility is reduced and will result in damage. A Roof Maxx treatment can be done up to three times every five years, adding a total of 15 years to the life of your roof without having to replace it. And at just a fraction of the cost, it's an ideal money-saving measure.
Is my roof ready for a Roof Maxx treatment?
When the oils start to dry up, you will start to see curling and cracking shingles. Their sand-like pebbles will no longer be held in place, and you will see a buildup in your gutters. Our technicians can assess your roof to determine if it's a good candidate for a roof rejuvenation treatment. Don't worry about the age of your roof; Roof Maxx treatment has been used on shingles as old as 30 years.
It All Adds Up
Roofingmakes up 10% of construction waste in landfills
And creates 13.5 million tons of waste annually
Good thingRoof Maxx will save you up to 80% over a roof replacement
And can extenda roof's life by 5 years with one application
Make that 15 years with applications every five years
Contact our roofing company in Lewiston, ID
Here's how the Roof Maxx application process works:

We'll Assess Your Roof.
If it's a good candidate for Roof Maxx, we'll make an appointment to apply it. If it's not, we'll advise on what you can do to make it a good candidate.

We'll Apply Roof Maxx.
The whole process usually takes a maximum of a couple of hours. Smaller roofs with lower pitch and components can be done as quickly as 30 minutes.

Five Years. Guaranteed.
Our 100% natural oil will restore your shingles' flexibility and durability for five years, ensuring protection against rain, wind, hail, and sun. A treatment comes with a five-year warranty that is transferable to a new owner.
Roof Maxx—your trusted and dedicated roofing company in Lewiston, ID.
How do I know if my roof is ready for Roof Maxx?
Asphalt shingles contain small, sand-like pebbles that stick together when shingles natural oils are intact. Once those oils start to dry out with age, you may see the granules flaking off in your gutters or downspouts. You might also notice black stains and streaks or shingles cracking, breaking, and curling. Since each roof is different, your local dealer will perform a free inspection to tell if Roof Maxx can help you.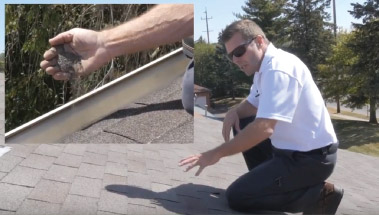 Contact our roofing company in Lewiston, ID
Five Year Transferable Warranty
With our five-year, transferable warranty, you'll enjoy the peace of mind that your roof and entire home are protected.