About Roof Maxx of Tallahassee, FL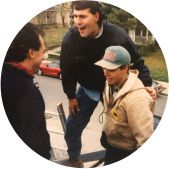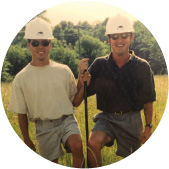 Find affordable roofing in Tallahassee, FL
The founding fathers of Roof Maxx.
Roof Maxx was founded to solve a major issue in the roofing industry—asphalt roofs just weren't lasting as long as they used to, leading to a major increase in roofing costs for businesses and homeowners. Roof Maxx offers an innovative roof rejuvenation process that adds years of life to your roof.
Roof Maxx founders Mike and Todd Feazel got into the roofing business in 1988. They spent the next 25 years learning all they could about the industry to create an alternative to expensive roof replacement, which can cost $8,000 and up. With a little help from Battelle Labs, Roof Maxx changed all that with the birth of their revolutionary roof rejuvenation formula, which penetrates shingles with plant-based bio-oil. Each treatment adds five years of life to your roof, and up to 15 years after three treatments.
My brother and I could see the staggering number of roofs at risk across the country and wanted to do something about it. Now, through Roof Maxx, we're looking out for asphalt roofs, the people under them, their hard-earned money and the planet.

Mike Feazel
CEO, Roof Maxx
Now you can get affordable roofing in Tallahassee, FL.
Roof Maxx's roof rejuvenation service is now available in Tallahassee, FL and surrounding areas. We're proud to offer our customers a 100% natural, plant-based solution to roof replacement that's easy on the environment and your wallet. Our customers love that one easy treatment of Roof Maxx costs just 20% of a total roof replacement. Finally, you can find truly affordable roofing in Tallahassee!
Contact our team today to learn more about Roof Maxx. We can answer all your questions and schedule a free estimate.
Connect with Roof Maxx of Tallahassee, FL
Roof Maxx is your affordable roofing resource in Tallahassee, FL.
Five Year Transferable Warranty
With our five-year, transferable warranty, you'll enjoy the peace of mind that your roof and entire home are protected.