About Roof Maxx of Riverview, FL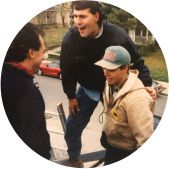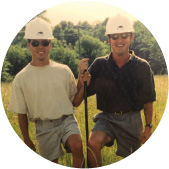 Affordable roofing in Riverview, FL.
Roof Maxx was designed by experienced roofers.
Roof Maxx founders Mike and Todd Feazel spent 25 years growing their roofing business into one of the most successful roofing companies in the United States. Over that quarter-century, they learned everything there was to know about the roofing business—and so they recognized when asphalt shingle quality started to decline and fail faster than they used to. New shingles started drying out too soon, losing the oils that made them effective at protecting homes and businesses.
The solution: Roof restoration on a budget.
Mike and Todd weren't satisfied with the new status quo. They sold their roofing company and focused on researching new technologies that would extend roof lifetimes. With help from Battelle Labs, the Roof Maxx formula was created. With its creation, the Feazel brothers had what they needed to revolutionize the roofing industry. Roof Maxx is eco-friendly, easy to apply, and will extend the life of your roof up to five years with each application.
My brother and I could see the staggering number of roofs at risk across the country and wanted to do something about it. Now, through Roof Maxx, we're looking out for asphalt roofs, the people under them, their hard-earned money and the planet.

Mike Feazel
CEO, Roof Maxx
Affordable roofing solutions in Riverview, FL .
The main feature of Roof Maxx—in addition to the years of life we can add to your roof—is its incredible value. Our Roof Maxx treatments are only 20% of the cost of an average roof replacement. Our team is experienced with what the Florida climate does to roofs: the rain, wind, and humidity make shingles fail too soon. That's why we're here to offer affordable roofing in Riverview, FL . Roof Maxx can save you thousands of dollars as an alternative to roof replacement..
We specialize in Roof Maxx applications and environmentally friendly roof maintenance solutions for your home and commercial properties. As your local dealer, we're dedicated to bringing our customers the highest quality roof repair, cleaning, and affordable roofing in Riverview, FL and the surrounding communities.
Roof Maxx is your trusted roof restoration company in Riverview, FL
Five Year Transferrable Warranty
With our five-year, transferrable warranty, you'll enjoy the peace of mind that your roof and entire home are protected.