About Roof Maxx of N Fort Lauderdale, FL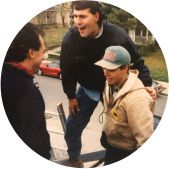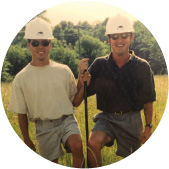 Roof Maxx is your source for affordable roofing in North Fort Lauderdale, FL
We know the roofing industry inside out.
Roof Maxx founders Mike and Todd Feazel started their roofing business in 1988. As their business grew and the years progressed, they observed a significant difference in the longevity of asphalt shingles. Changes in oil refining led to a shortage of asphalt available for use in the manufacturing of shingles, shortening their lifespan significantly.
Mike and Todd heard the call, and in 2013 they sold their roofing company and dedicated themselves to finding a more sustainable and affordable alternative to total roof replacement. Through their partnership with Battelle Laboratories, the founders of Roof Maxx harnessed the power and sustainability of all-natural bio-oils, and the Roof Maxx roof rejuvenation process was born. Suddenly quality affordable roofing in places like North Fort Lauderdale, FL was made possible.
My brother and I could see the staggering number of roofs at risk across the country and wanted to do something about it. Now, through Roof Maxx, we're looking out for asphalt roofs, the people under them, their hard-earned money and the planet.

Mike Feazel
CEO, Roof Maxx
Roof Maxx saves you thousands of dollars.
North Fort Lauderdale, FL is beautiful, but the hot sun, salt mist, and high winds can be brutal on a roof. In this type of climate, you may see deterioration in just 6-8 years. You can add five years of life to your asphalt roof with just one application of Roof Maxx—and up to 15 years with regular applications once every five years. Best of all, our roof rejuvenation treatment only costs about 15-20 cents on the dollar of a roof replacement, potentially reducing a $15,000 replacement to around $1,500.
Mark Cucharale is the Roof Maxx dealer who can provide you with safe, sustainable, and affordable roofing in North Fort Lauderdale, FL. In addition to our roof rejuvenation services, we also provide roof soft cleaning. Contact us today to set up your free roof assessment and start saving money.
Connect with Roof Maxx of North Fort Lauderdale, FL
Roof Maxx is your affordable roofing resource in North Fort Lauderdale, FL.
Five Year Transferable Warranty
With our five-year, transferable warranty, you'll enjoy the peace of mind that your roof and entire home are protected.