About Roof Maxx of Miami Gardens, FL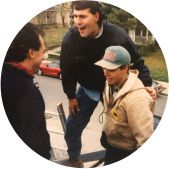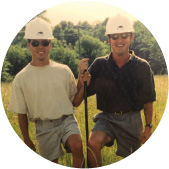 Find out how Roof Maxx brought affordable roofing to Miami Gardens, FL
We decided to find a better way.
The founders of Roof Maxx, brothers Mike and Todd Feazel, began their path toward changing the industry by building their first company from a startup in 1988 to a national leader. During their 25 years at the helm, they saw the industry change. Asphalt roofing wasn't lasting like it used to. People had to replace their roofs more often, costing them thousands of dollars each time.
Asphalt shingles are made containing oil, which they need to flex with changes in the weather. That's an important function in a climate like ours, where we get 65% more rain than the national average and over 20% more sunny days. Your roof has to stand up to a lot. But with shingles breaking down sooner than they used to, it has become harder to find affordable roofing in Miami Gardens, FL.
My brother and I could see the staggering number of roofs at risk across the country and wanted to do something about it. Now, through Roof Maxx, we're looking out for asphalt roofs, the people under them, their hard-earned money and the planet.

Mike Feazel
CEO, Roof Maxx
Roof Maxx is here to stay.
Mike and Todd decided to do something about failing roofing. They sold their business in 2013 to focus solely on changing how roofing is done. They worked with some of the top research labs in the country, which led to the development of Roof Maxx, a plant-based bio-oil that restores asphalt shingles to their full strength and gives them five more years of performance.
You can get affordable roofing in Miami Gardens, FL, by contacting your local Roof Maxx roofer. Find out how roof rejuvenation from Roof Maxx could potentially add up to 15 years to your roof. You save thousands of dollars on roofing and can rest easy knowing that your home or business is protected.
Contact the local Roof Maxx of Miami Gardens, FL
Roof Maxx is where you can find affordable roofing in Miami Gardens, FL.
Five Year Transferable Warranty
With our five-year, transferable warranty, you'll enjoy the peace of mind that your roof and entire home are protected.