About Roof Maxx of Destin, FL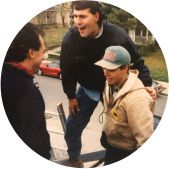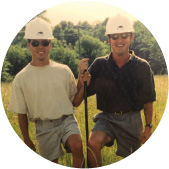 See how Roof Maxx brings affordable roofing to Destin, FL.
The path to solving a big problem in roofing.
The founders of Roof Maxx, brothers Mike and Todd Feazel, got their start in roofing in 1988. They spent the next 25 years learning all they could about the industry and discovered a major issue that was making roofing more expensive for business and homeowners. Simply put, asphalt shingles weren't lasting as long as they used to.
Asphalt shingles contain oil that enables them to expand and contract with changes in the weather. As they age, shingles dry out and become brittle and less flexible. This leads to more frequent roof replacement, which is expensive and wasteful. Mike and Todd set their sights on roof rejuvenation and worked to find a way to make asphalt roofs last longer.
My brother and I could see the staggering number of roofs at risk across the country and wanted to do something about it. Now, through Roof Maxx, we're looking out for asphalt roofs, the people under them, their hard-earned money and the planet.

Mike Feazel
CEO, Roof Maxx
Now you can get affordable roofing in Destin, FL.
Mike and Todd's work on sustainable roof rejuvenation led them to collaborate with the largest research and development lab in the world, Battelle Laboratories. Their hard work paid off and culminated in the creation of Roof Maxx. Our all-natural, plant-based product is applied to your roof and restores the oils to the shingles. One treatment adds five years of life to your roof and saves you thousands of dollars in comparison to an expensive roof replacement.
Your local Roof Maxx offers the most affordable roofing in Destin, FL. With up to three treatments of Roof Maxx applied, once every five years, you can get up to 15 more years out of your current roof. Roof Maxx is completely safe for all the people and animals on your property. We also keep the shingles on your roof instead of in a landfill, so as you save money, you also help save the planet. Contact Brandon and his team of experienced technicians today for a free estimate.
Connect with Roof Maxx of Destin, FL
Roof Maxx is your affordable roofing resource in Destin, FL.
Five Year Transferable Warranty
With our five-year, transferable warranty, you'll enjoy the peace of mind that your roof and entire home are protected.