Roof Maxx Dealers in Florida
Roof Maxx Roofing Repair Companies in Florida
Our roofing company in Florida is here to help.
While Florida does not experience freezing temperatures or mountains of snow, Florida roofs still need to be able to withstand other harsh climate issues. Strong UV rays, hurricane-force winds, high humidity, tropical downpours, and salty air can cause thousands of dollars in roof damage. On average, the state of Florida has 249 sunny days. With a near-constant beat down of UV rays, asphalt shingles can quickly become thin and brittle, leaving them unable to withstand the elements. Combined with the constant, extreme humidity, even the toughest seals and best-applied shingles can break off. These two conditions alone cause some of the most common needs of roof repair in Florida.
Along with heat and humidity, Florida is also known for hurricanes. Hurricane winds can easily get underneath poorly installed asphalt shingles and lift or rip them off. And, unfortunately, uncovering wind damage isn't easy. Sometimes the wind will lift shingles up and then they fall back into place, hiding any storm damage. Once lifted, shingles will not reseal, which leaves your home vulnerable to leaks and other roof component failures. The driving rain common with hurricanes can easily wear down shingles and expose premature leaks. Common signs that you may need roof rejuvenation in Florida include lifted shingles, granule loss, nail pull-through holes, leaks, and crack lines. If you're noticing these issues, call Roof Maxx, your roofing company in Florida!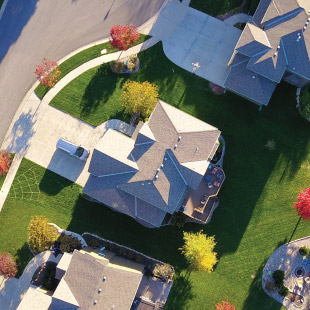 Roof Maxx roof rejuvenation in Florida.
If you're noticing wear and signs of aging on your roof, contact Roof Maxx. Rather than replacing your entire roof, which is an expensive, long process, we extend your roof's life up to 15 years with a state-of-the-art roof rejuvenation spray. Our product is an all-natural food-grade product, which is safe for your home, family, and pets. Contained in our spray is millions of microbeads that contain essential oils necessary to keep your roof waterproof and flexible. A single treatment will better prepare your roof for hurricanes, high temperatures, and extreme humidity. You won't find faster, easier roof rejuvenation in Florida than with Roof Max!
Contact one of our local Florida dealers today to learn how you can save thousands of dollars with our roof rejuvenation in Florida. Get a free quote and learn more about Roof Maxx.
Five Year Transferable Warranty
With our five-year, transferable warranty, you'll enjoy the peace of mind that your roof and entire home are protected.