Roof Maxx Dealers in Delaware
Roof Maxx Roofing Repair Companies in Delaware
The need for our roofing company in Delaware
Typically, Delaware has a very moderate climate. Summers are warm and muggy and winters are mildly cold, snowy, and windy. Temperatures rarely exceed 87°F or fall below 27°F. However, during the hurricane season from May to November, the weather is unpredictable and hazardous. With the arrival of hurricane season comes the need for post-hurricane roof repair in Delaware.
The most common hurricane roofing repairs include wind, rain, and hail damage. High winds typical with hurricanes can be harsh on your roof. Asphalt shingles can be easily damaged or torn off completely, leaving your home exposed to further damage and leaks. If your roof already has leaks or weak spots, a hurricane's heavy, driving rain can further weaken these spots or other problem areas on your roof. Any water that gets into your home can seriously damage your roof and internal structure. If you spot any of this damage, contact Roof Maxx, your roofing company in Delaware immediately to see if we can help preserve the life of your roof.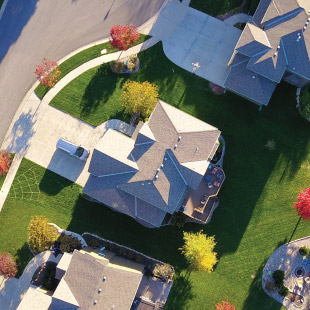 Roof Maxx roof rejuvenation in Delaware
Rather than replace your entire roof, which is a lengthy and expensive process, simply contact Roof Maxx. We provide roof rejuvenation in Delaware that is fast, affordable, and easy. Our process helps to extend the lifespan of your roof up to 15 years. Using our revolutionary, green, and sustainable plant-based spray, we give your roof the protection it needs against wind, rain, hail, snow, and more. The natural oils contained in our spray gives back your roof the durability and flexibility it needs to withstand the elements.
The cost of a full roof replacement in Delaware can easily cost upwards of $10,000.. With Roof Maxx, you'll pay a fraction of that. We created our services with the sole purpose of protecting your roof and saving you money. Contact Roof Maxx (page for internal link) to learn more about our incredible process and to find a local dealer for roof repair in Delaware.
Five Year Transferable Warranty
With our five-year, transferable warranty, you'll enjoy the peace of mind that your roof and entire home are protected.