Your affordable roof rejuvenation solution in Colchester, CT.
We offer a roof tune up with the purchase of any Roof Maxx treatment.
Our revolutionary roof rejuvenation treatment restores the protective oils in your shingles, adding five years of life to your roof per treatment and saving you thousands of dollars over a roof replacement. Our 100% natural, plant-based formula is quick to apply, safe for you and your household, good for the environment and an outstanding price. 
My wife and I have been happily married for over 12 years. In that time, we have lived all over Connecticut, building and raising our family. Four daughters, a few dogs and a family-owned Roof Restoration business later, we have settled in rural central Connecticut. Being able to spend time as a family while providing them with valuable life skills has been the utmost priority. There has never been a shortage of hands to help, whether it is picking vegetables from the garden, weekend projects in the garage or just riding around on the tractor - being able to pass down the value of hard work and spend quality time as a family has been irreplaceable.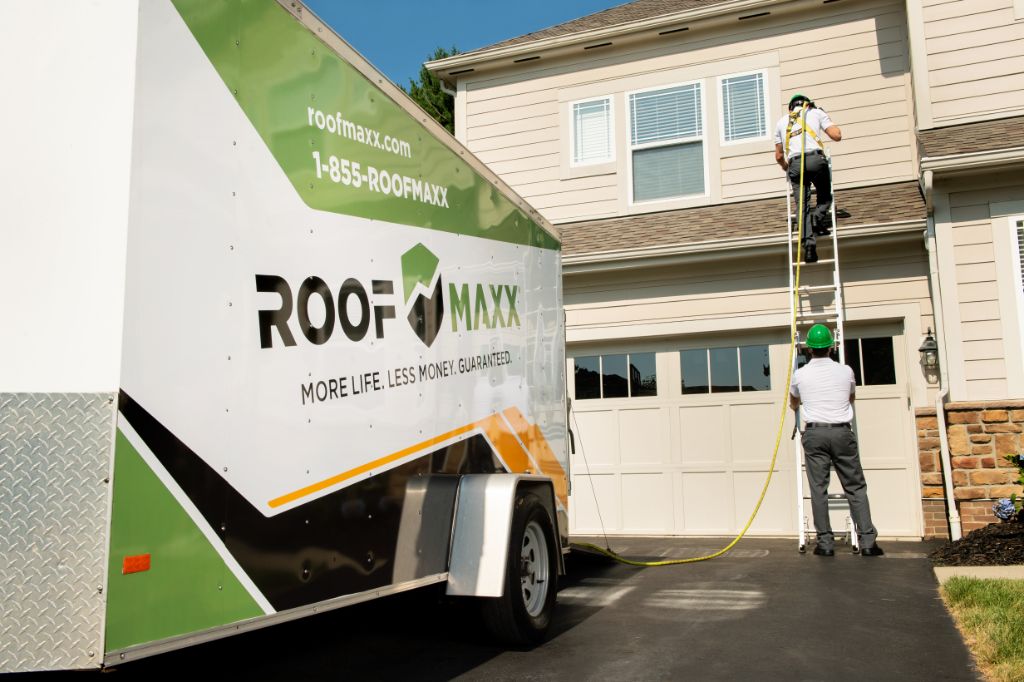 With over 20 years in the roofing industry, working my way up the ranks, I have been able to watch and be attuned to subtle shifts and a multitude of trends. When I was introduced to Roof Maxx, I was impressed with their sustainable and economical solution to a problem every home owner will eventually face, the drying and deterioration of their current roof. This product utilizes environmentally friendly oil that revitalizes and prolongs the existing shingles, which allows home owners the flexibility of time, with the perk of also being budget friendly. Roof Maxx will allow customers to invest in the maintenance of their roof and extend the lifespan and overall quality of their home.
New England weather is beyond unpredictable. Living in a state where 'if you don't like the weather, wait five minutes,' is the motto, items such as roofs often take the brunt of the damage. With each temperature fluctuation, the shingles expand and contract, causing the oils inside to dry and break apart. Roof Maxx products preserve and revitalize the lifespan of the shingles, preventing damage from thermal shock.
We service Coventry, Mansfield, Bolton, Hebron, Columbia, Willimantic, Windham, Lebanon, Franklin, Westchester, Colchester, Bozrah, Norwich, Salem, Montville and Andover.
"Aim high, work hard and love your family."

Deborah Roberts