Roof Maxx Dealers in Connecticut
Roof Maxx Roofing Repair Companies in Connecticut
Roof Maxx is your roofing company in Connecticut
Although Connecticut is a very temperate state, severe weather phenomena do occur. During the winter, the average temperature dips down to 23°F. Although winters are usually mild, heavy snowstorms are not uncommon from November to March. With spring's warmer temperatures come thunderstorms and an increased risk of flash floods. The mean temperature in summer is 82°F and rarely reaches triple digits. Finally, fall weather brings cooler temperatures and heavy winds.
Each of these weather conditions can cause significant damage to roofs. However, this damage is often difficult to detect. You may not even be aware that you need roof repair in Connecticut until larger, more costly repairs are needed. Snow, wind, heat, and rain can quickly deteriorate the lifespan of asphalt shingles and cause damage to your roof's structure. If you see shingles that are missing, curled, cracked, or cupped, you need to contact Roof Maxx, your roofing company in Connecticut.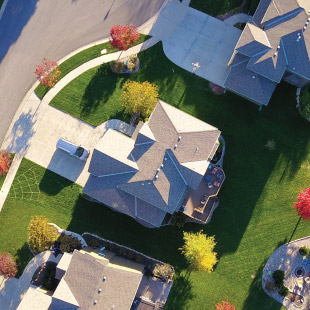 Roof Maxx roof rejuvenation in Connecticut
Depending on the type of damage done to your roof, you may be paying thousands of dollars for roof repair in Connecticut. If the damage is bad enough, you may be looking at total roof replacement which will cost you thousands of dollars. At Roof Maxx, one of our primary purposes is to save you money while extending the life of your roof. That's why we've created a sustainable, 100% natural rejuvenation spray. Our local dealers will saturate your roof in our plant-based spray to restore your shingles with the essential oils that can keep them protected from rain, snow, wind, and heat. The best part? Our product is safe for your home, your family, and your pets.
To find out more about our affordable, fast, and effective roof rejuvenation in Connecticut, contact a Roof Maxx dealer. They'll walk you through our three-step process and provide a free quote. Contact us now!
Five Year Transferable Warranty
With our five-year, transferable warranty, you'll enjoy the peace of mind that your roof and entire home are protected.