About Roof Maxx of Pasadena, CA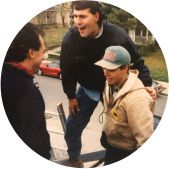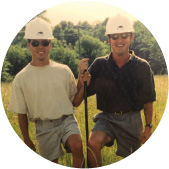 How we're paving the way at Roof Maxx for affordable roofing in Pasadena, CA.
At Roof Maxx, we have roofing in our blood.
Through their successful roofing business, Roof Maxx founders Mike and Todd Feazel saw firsthand how the industry was changing. Asphalt shingles were drying out faster because they were made with less and less asphalt than in previous years. Once the oils that make shingles flexible and waterproof dry out, there is nothing to do but ship them off to the landfill and put on a new roof. The Feazel brothers didn't accept this. It's wasteful and expensive, and they knew there had to be a better way.
They were right. Selling their company, Mike and Todd researched roof restoration and found scientific advances at Battelle Laboratories that enabled them to create Roof Maxx. Now we're proud to be able to provide all-natural roof treatments that restore the oil and flexibility to asphalt shingles for a fraction of the cost of a roof replacement. We're bringing roofs back to life and our customers are saving money. Affordable roofing in Pasadena, CA, is now a reality.
My brother and I could see the staggering number of roofs at risk across the country and wanted to do something about it. Now, through Roof Maxx, we're looking out for asphalt roofs, the people under them, their hard-earned money and the planet.

Mike Feazel
CEO, Roof Maxx
As your affordable roofing company in Pasadena, we offer Roof Maxx and much more.
We get a lot of sun in Los Angeles, and that's great for us, but the UV rays make roofs wear out even faster. As your local Roof Maxx dealer, we can save thousands of dollars by rejuvenating your shingles for up to 15 years. We help you keep California beautiful by significantly reducing the amount of shingle waste that goes to landfills, and keeping your bank account healthy as well.
Customer service is a huge focus for our roofing company. If you call, it's our pledge to answer. We rely on our trained, in-house crew, which is unusual for many roofing contractors in Southern California. At Roof Maxx of Pasadena, we stand by our services, which save you thousands of dollars with Roof Maxx treatments. If you're looking for affordable roofing in Pasadena, CA, contact us for your free estimate today.
Connect with Roof Maxx of Pasadena, CA
Roof Maxx is your reliable, roofing resource in Pasadena, CA.