Roof Maxx Dealers in California
Roof Maxx Roofing Repair Companies in California
Our roofing company is here to help protect your roof in California
California experiences a variety of different weather environments. Coastal cities have a more Mediterranean climate while areas further inland experience colder winters and hotter summers. Northern areas generally receive more rainfall than southern areas. Each of these areas may experience rain, hail, high winds, and high temperatures.
Each of these different weather environments brings a variety of damages to your roof. Wind and hail damage are the most common types of damage seen on asphalt roofs. Hail storms create dings, dents, and craters on shingle granules, leaving them weak and brittle. Hail damage can significantly shorten a shingle's lifespan. High winds in coastal areas can tear or break off shingles, leaving your roof vulnerable to leaks. Finally, hot summers can cause heat damage to your roof. Heat can dry up the valuable moisture within a shingle, leaving it dry and breakable. Each of these elements creates a need for our roofing company in California.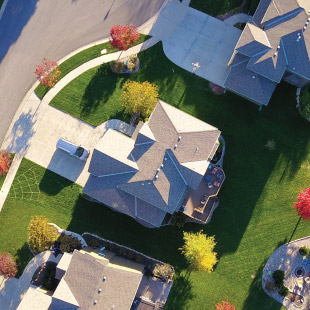 Roof Maxx roof rejuvenation in California
To protect your roof against all types of weather, contact Roof Maxx. Your roof contains crucial oils that allow asphalt shingles to expand and contract. As time passes and your roof is exposed to the weather, this oil begins to dry out. This is where Roof Maxx comes in. We've created a revolutionary plant-based spray that re-saturates your roof with millions of micro-beads. These beads contain essential oils that protect your roof from the elements. Your shingles will get back their flexibility and waterproofing, keeping your home safe from damage. Our simple three-step process is fast and affordable compared to a traditional roofing company in California.
The best part? Our process saves you thousands of dollars on roof replacement in California. Only with Roof Maxx will you get a stronger, more equipped roof for less money. Our service extends the life of your roof for five years per treatment. Roof Maxx can also be applied up to three times, extending your roof's lifespan by up to 15 years. Contact us today to learn more about fast, affordable roof rejuvenation in California.
Five Year Transferable Warranty
With our five-year, transferable warranty, you'll enjoy the peace of mind that your roof and entire home are protected.