Roof Maxx Dealers in Arkansas
Roof Maxx Roofing Repair Companies in Arkansas
Roof Maxx is your go-to roofing company in Arkansas.
The state of Arkansas features four distinct seasons. Mild, hot, and humid days are typical during the spring and fall. Summers bring hotter temperatures—sometimes reaching triple digits—as well as thunderstorms and hail storms. Strong cold fronts, low temperatures, and snow, sleet, and ice are all common during winter.
Each of these distinct seasons can cause significant damage to your roof. An Arkansas hail storm can create dents in your shingles that lead to leaks. Thunderstorms that bring heavy wind and rain can even rip shingles off your roof. Leaving this damage unchecked can lead to larger issues. Don't wait until it's too late. Contact Roof Maxx to learn how you can protect your asphalt roof from the weather with revolutionary roof rejuvenation in Arkansas.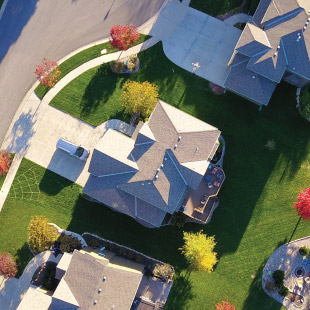 Roof Maxx roof rejuvenation in Arkansas.
Roof Maxx protects your asphalt shingles from typical Arkansas weather problems with award-winning technology. Using a plant-based rejuvenating spray, we enhance your shingles' flexibility and roof life by rehydrating the natural oil found in asphalt shingles. When a summer thunderstorm or hail storm rolls through, your shingles can better absorb the moisture, and the dings from the hail.
The average cost of roof repair in Arkansas for asphalt shingles is around $60 per hour with an additional cost for materials. Roof Maxx is all about giving you a sustainable roof while keeping more money in your pocket. Using our spray extends the life of your asphalt roof up to 5 years per treatment. Our product can be applied to your roof a total of 3 times, which means your roof life will be extended up to 15 years.
Roof Maxx provides the best roof rejuvenation in Arkansas. In three simple steps, you'll have a high-quality, durable roof ready to withstand any of Arkansas's weather changes. Contact one of our dealers to get a thorough inspection of your roof and find out if Roof Maxx is right for you.
Five Year Transferable Warranty
With our five-year, transferable warranty, you'll enjoy the peace of mind that your roof and entire home are protected.