Roof Maxx Dealers in Arizona
Roof Maxx Roofing Repair Companies in Arizona
Roof Maxx is your roofing company in Arizona.
Arizona is a desert. The state gets less than 10 inches of rain every year, and temperatures can reach up to 115°F during the summer. The year-round cloudless skies are hard on your roof. It's faced with a near-constant bombardment of ultraviolet rays, which can severely damage your shingles. The high heat from the sun causes the oil in shingles to dry up, which can weaken them and cause them to buckle or split.
Common signs of heat damage in shingles include cracking, crumbling, curling lifted corners, asphalt granules in your gutters, and missing shingles. If you see any of these signs, you'll need an expert in roof repair in Arizona.
Along with the constant heat, your roof is also prone to thermal shock. During the monsoon season, the temperature of your roof fluctuates quickly. When a hot roof suddenly gets dosed with cold rain, the shingles contract and expand rapidly. This drastically reduces the lifespan and leaves you prone to leaks. Don't wait to take care of these issues. Doing so leaves you vulnerable to other costly damages. Finding an affordable roofing company in Arizona is easier than you think, too.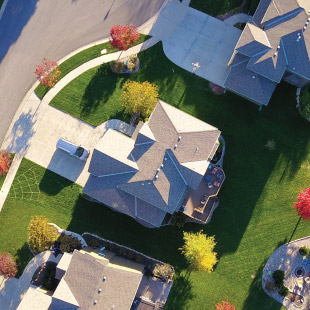 Roof rejuvenation in Arizona
Because the intense heat can quickly dry up the oil in your shingles, you need to rehydrate them. At Roof Maxx, we've developed a state-of-the-art rejuvenation spray that refreshes the vital oil in your shingles. This plant-based spray significantly extends your roof's lifespan—by up to 15 years. By rehydrating your roof, brittle, dried-up shingles will become strong again, and better prepared to handle the heat. You won't find more effective roof restoration in Arizona than with Roof Maxx (link here).
If you need roof rejuvenation in Arizona, contact Roof Maxx. Our simple three-step process is effective and designed to save you money. Give us a call to learn more about our services and prices, and to hear what others are saying about our product.
Five Year Transferable Warranty
With our five-year, transferable warranty, you'll enjoy the peace of mind that your roof and entire home are protected.